After lots of checking, here are the results of the 9th International Physicists' Tournament after the first Physics Fight !
The Local Organizing Committee and the Executive Committee would like to congratulate all the teams for this really exciting first fight. We all hope that you had a great day and keep in mind that this is only the beginning of the tournament!
Detailed results can be found on IPT Connect: http://connect.iptnet.info/IPT2017.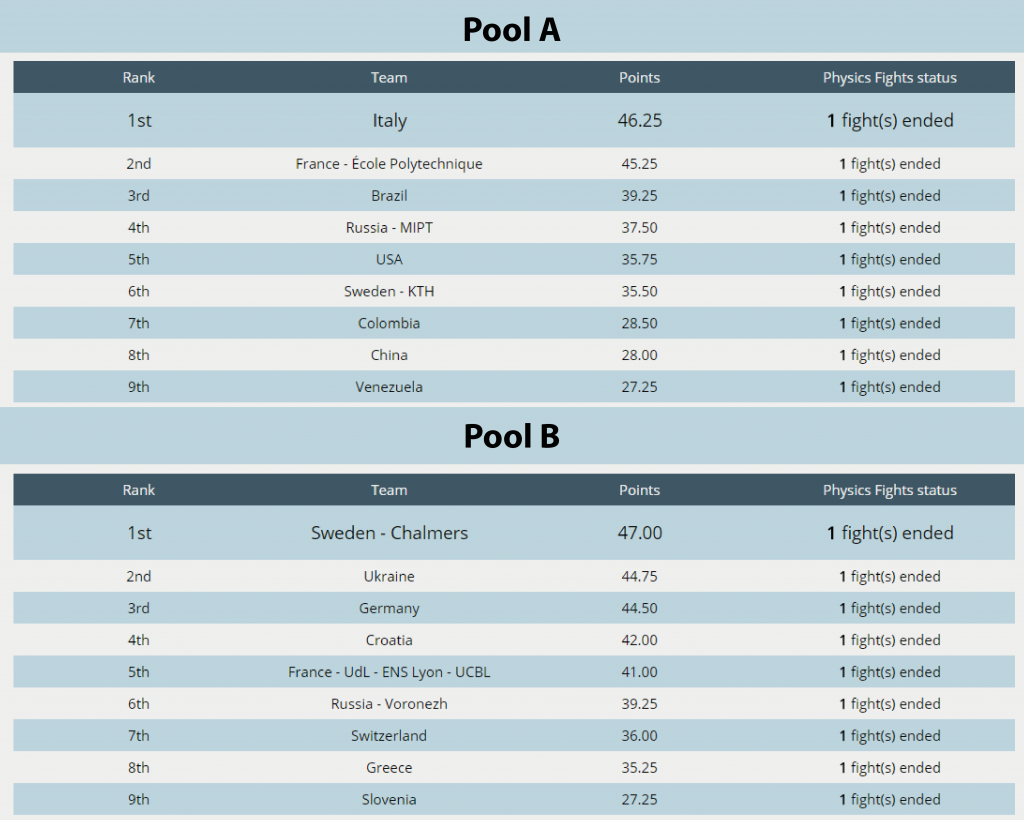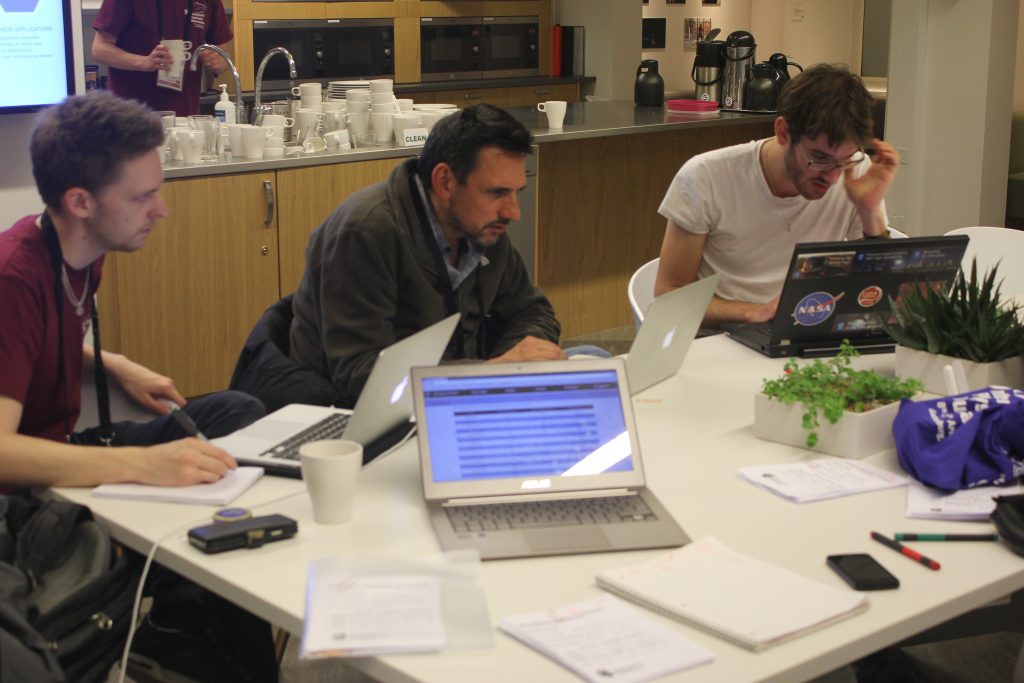 Results after the first Physics Fight