All the four selective Physics Fights are now finished, and here is the partial ranking and the list of teams going to the Final of the 9th International Physicists' Tournament!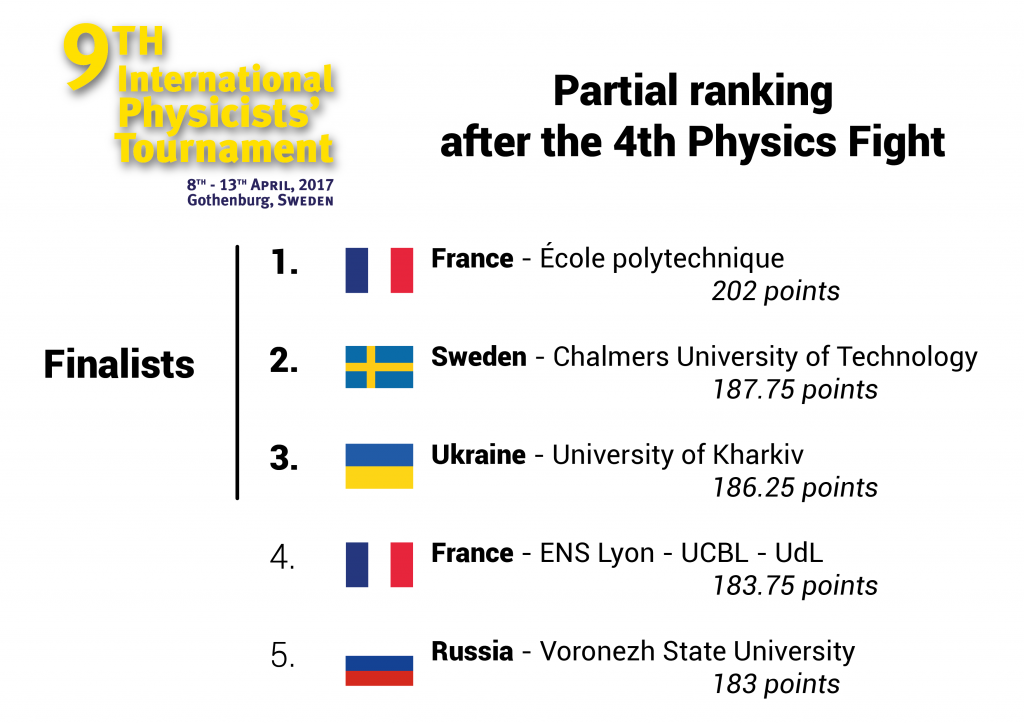 Congratulations to the teams for these outstanding results! The teams going to the Final (happening on Thursday morning) are then :
France (École polytechnique)
Sweden (Chalmers University of Technology)
Ukraine (University of Kharkiv).
The problems presented during the Final will be chosen by the teams and announced tomorrow morning at 7:30.
The other part of the ranking will be announced on Thursday afternoon during the Closing Ceremony. Stay tuned!
Partial results after the 4th Physics Fight!